Aria Solitaire Ring (1.02 CT)
Regular price
Rs13,422.33 Rupees
Regular price
Sale price
Rs13,422.33 Rupees
Unit price
per
Sale
Sold out
| | | | |
| --- | --- | --- | --- |
| Hallmark Certificate | SGL Certificate | Lifetime Warranty | Made to Order  |
Jewelry Details:
| | |
| --- | --- |
| Design | Solitaire Ring |
| Total Metal Weight | 2.60 g |
| Total Stone Weight | 1.02 Cts |
Center Stone Information:
| | |
| --- | --- |
| Grade | Forever One - DEF Quality |
| Stone Shape | Emerald |
| Stone Setting | Prong  |
| Stone Color | Colorless |
| Stone Weight | 1.02 Cts |
Standard delivery time frame is 2 weeks. The delivery details will be sent to your registered email address
The product images are based on standard 18K Gold. If you wish to upgrade or downgrade the metal choices, the color will change accordingly
If you do not find your ring size, please contact us over a mail or a WhatsApp text, and we will customize it for you
The gold weight and prices are approximate. There might be a price change of 1-2% based on the prevailing gold rate and ring size. 
If you choose a color variant or rose gold or yellow gold, please send us a text or a mail with your order ID and we will customize it.
If you wish to engrave the ring, please contact us over a mail or a WhatsApp text, and we will have it engraved
| | |
| --- | --- |
| Metal Cost | |
| Diamond Cost | |
| Gemstone Cost | |
| Labor Cost | |
| Shipping Charges | |
| Taxes | |
| Final Selling Price | |
Processing Time (How long does it take for me to get my order)?
It takes 15 business days (approx 3 weeks) to ship out the product from the date of order. Before shipping out, our customer service team will reach out to you via whatsapp to share the picture and video of the product you are going to get. Please make sure your contact number that you add during checkout has a WhatsApp account.
It takes approximately 4 business days for the product to reach you once shipped for major cities and towns. However, it also depends on where you are located in India. For example, a Northeast Indian or a hill state order (Uttarakhand, for example) may take 10 days to reach from the date of shipping.
Courier Details (Who brings my package and how do I know if I can trust them)?
Our packages are handled by BVC. After we ship your product, you will get a AWB number (a tracking code). You need to add the code in this Tracking link to track your package. BVC couriers are different than the normal courier companies who brings your Amazon or Myntra orders. As our products are precious jewellery, we need to work with companies who specialise in handling precious jewellery logistics and insure the jewellery. All our packages are insured by our logistic partners. So, don't worry, your precious jewellery is in safe hands.
However, do know that BVC works only for certain servicable pincodes. If your pincode is not in their servicable list, they work with bluedart to deliver your order. You will find the list BVC Serviceable Codes. Any orders that fall under the non servicable list, is not applicable to our return, exchange and buyback policies. Please discuss with our customer service team before placing the order.
Return, Exchange and Buyback Policies
We have designed flexible return policies for you so that you can buy Vai Ra jewellery without any doubt in mind. When we ship your order we will always attach a price breakup of your final product so that you can use it to avail any of the following policies.
1. Return Policy: You can return the product within 30 days of receiving the product, and get 100% refund.
2. Exchange Policy: After the 30 days return window is over, you can exchange your product with other product. You get 80% value on the moissanite and 100% on the prevailing market price of the metal, less making charges and discounts.
3. Buyback Policy: After the 30 days return window is over, you can sell your product back to us. You get 50% value on the moissanite and 100% on the prevailing market price of the metal, less making charges and discounts.
For any of these returns to be processed properly please keep in mind that your product should not have been tampered by any third party entity. 
All return requests will be handled by our courier partner - BVC logistics. 
We will process the refund within 7 business days upong receving the product. The product should be returned within a secure box with the certificate.
Is your moissanite GRA certified or C&C certified?
Neither! We neither buy moissanites from Charles and Colvard, nor do we buy GRA moissanites. We cut the moissanites in our own factory and get them certified from two separte companies. This gives us an advantage to be free from conflict of interests and pass on better value to you. As these labs are not in-house and not controlled by us, they have to comply with their own biasless policies to generate authentic certificates. This also gives us a risk of paying additional costs on certification fees and also the risk of jewellery failing the certificate test. If a stone or jewellery fails the test, we need to get it redone from the beginning, and honestly, we don't mind as long as you are getting a quality product. 
These certificates are generated from GBS (an ISO certified company) and SGL (an international gemology lab). If you are buying a loose moissanite and silver jewellery, you will only receive a GBS certificate and not a SGL certificate. Every certificate bears a QR code. To be able to find the digital copy and source, just use the QR scanner in your phone.
What are Moissanites? Is it a diamond? 
Moissanite is a naturally ocurring gemstone which is as brilliant as diamond, but the catch is, it is not available in abundance in natural form. Moissanite was first discovered by Henri Moissan in a metiorite crater. Moissanite is for this reason also called as "born from the stars". It has a very romantic appeal to the stone knowing that the stone you are gifting is born from stars and does not carry any dirty history of child labor, deforestation or extinction of widlife. 99% moissanites are made in labs. Do not think that gemstones make in lab are not genuine. In lab, the raw stones are made in the same environment as they are in natural their atomsphere, but instead of decade, it forms it's shape in few months. Pretty much like lab grown diamonds. 
Oh by the way, moissanites are not diamonds. Don't fall for it who says so because it is not true. It is a gemstone like sapphire, but NOT a diamond. Having said that, moissanites look exactly like diamond. They also test as a diamond in pin point tester. It is very hard to distinguish between a moissanite and a diamond when kept side by side. 
What quality moissanites do you sell?
We sell DEF color, VVS1 clarity moissanites. We cannot gurantee a D, a E, a F moissanite specicifally, but we can guarantee that your moissanite will be in the range of DEF (colorless) range. Choose your metal wisely beecause if you choose a warmer color metal like yellow gold, the metal will reflect in your stone making it look yellowish. 

What about the gold? How do you authenticate the gold?
All gold products will bear BIS Hallmark. We sell products in 10KT, 14KT, 18KT and 22KT gold and in white gold, rose gold and yellow gold color. Please do not think that white gold is silver. It is not. It is genuine gold. The gold purity depends on what KT gold you choose and you will be charged accordingly. In terms of look, you will hardly see much difference in gold color, unless you do a test. 
10KT gold contains 41.70% gold, 14KT gold contains 58.30% gold, 18KT gold contains 75% gold and 22Kt gold contains 91.67%. 
All yellow gold products of 14KT, 18Kt and 22Kt gold will have the BIS hallmark inscribed in the metal like below:
All other gold products : 10KT gold (yellow, rose, white), 14KT, 18KT (yellow, rose, white) will have a Hallmark certificate like below:
Please note that we DO NOT make white or rose gold versions of 22KT Gold, because 22KT gold will contain 91.67% of gold which is chemically yellow in color. The whiteness or the rose tone cannot be achieved with a 22KT gold version.
Vai Ra jewellery and loose moissanites are made once you order. We don't produce products in bulk. Each and every product is created with utmost attention. Which is why we give you the lifetime warranty. We will help you take care of your jewellery so that it lasts you a lifetime. 
Moissanite is 9.25 on mohs scale, making it a very hard gemstone, ideal for everyday wear. It will not get scratched easily or get cloudy. However, debrises like lotion, dead skin cells, oil, soap deposits , etc, start forming when you wear regulary and sleep with your jewellery worn. Overtime, because of this inevitable deposits, your jewellery might become dull. Cleaning it once a month or whenever required is essential. You can clean your jewellery yourself at home.
Process of cleaning jewellery at home
You can clean the jewellery with Four quick steps:
1. Soak the jewellery in a mild soap liquid (you can take dish washing liquid and warm water and dilute it) for 15 mins.
2. Take a soft bristle baby brushe and srub off the deposits. By now, the deposits would have loosened. So, a gentle brushing will clear them off from the surface. If your jewellery is made of silver, brush on the metal as well, this will remove the oxidised layer on silver.
3. Once it is brushed off, rinse it in a clean water bowl. Don't run it under the tap, you might loosen the stones/prongs. You might also loose your jewellery accidentally. 
4. Dry it with a soft cotton cloth. You can also blow dry it using your hair dryer. Blowing it with hair dryer will help you remove the water stains. 
Professional cleaning
We recommend you call us up for professional cleaning at least once a year or once every six months, if you are wearing your ring everday and if it has a lot of intrinsic details. When you give your jewellery for professional cleaning we will also correct the loosedned prongs if any. You jewellery will be picked by our courier partner. So, when you need a professional cleaning please reach out to us.
Resize
Our fingers ans wrists tend to change their sizes due to various events of life. So, let us know if your ring or bracelets needs resising. This is complentary upto two times within 6 months. Post 6 months, you will charged the shipping cost and the necessary making charges for the resizing.
Repair
If your stones come out, please let us know. We will repair the jewellery. This is complementary service within 6 months from the date of recieving the order and it is applicable for stones below 0.5ct. You can still get it repaired after 6monhts and for larger stone, but you will need to pay for the moissanite. 
Professional cleaning, Repair and Resizing might take upto 10 business days depending upon the jewellery. Please note, this service is only applicable to places that are servicable by BVC. If your pacakge was delivered by bluedart, then we wont be able to do a return pickup, as BVC don't operate in those pincodes. Having said that, if you can still manage to send your jewellery to us at your own expense, we are happy to offer these services.
Share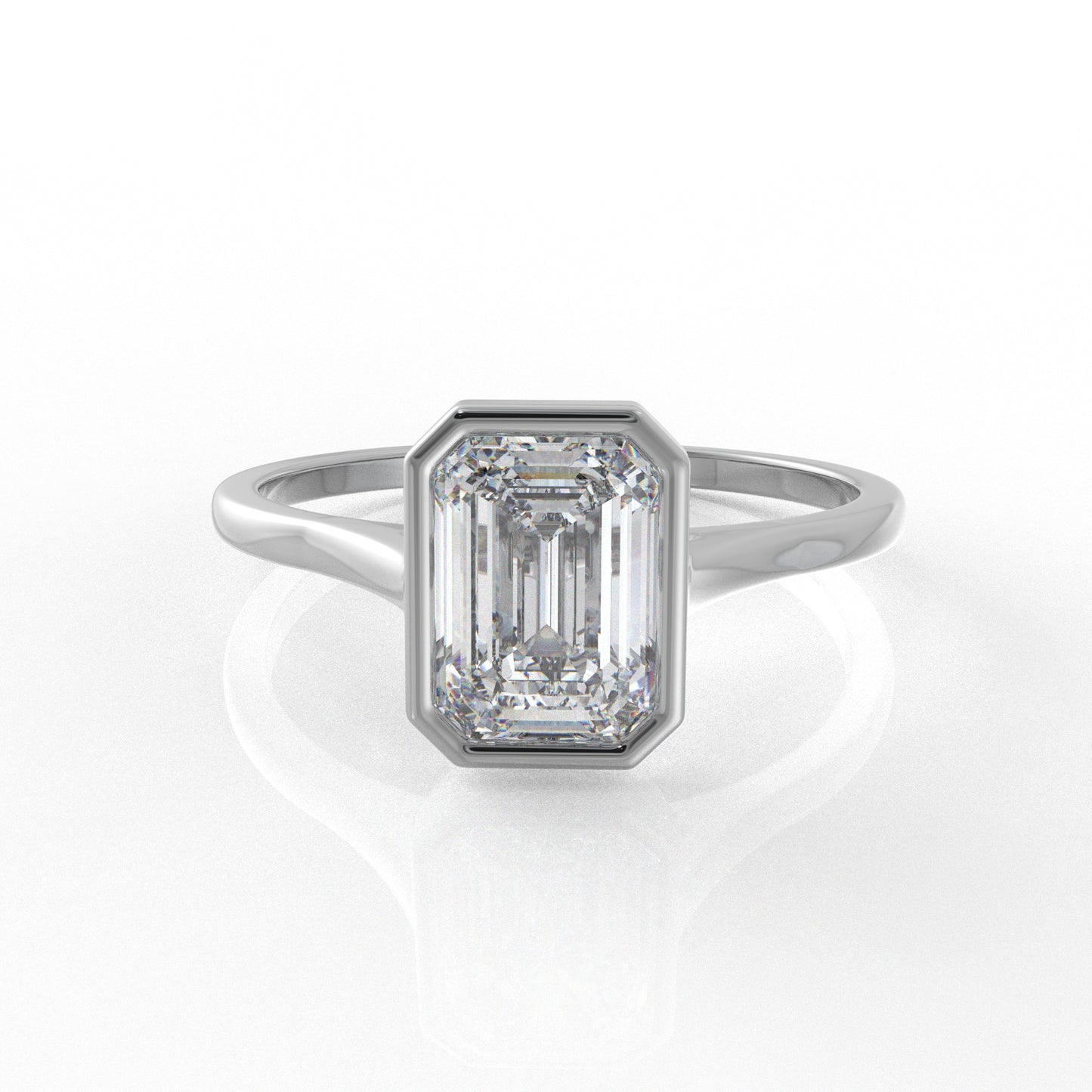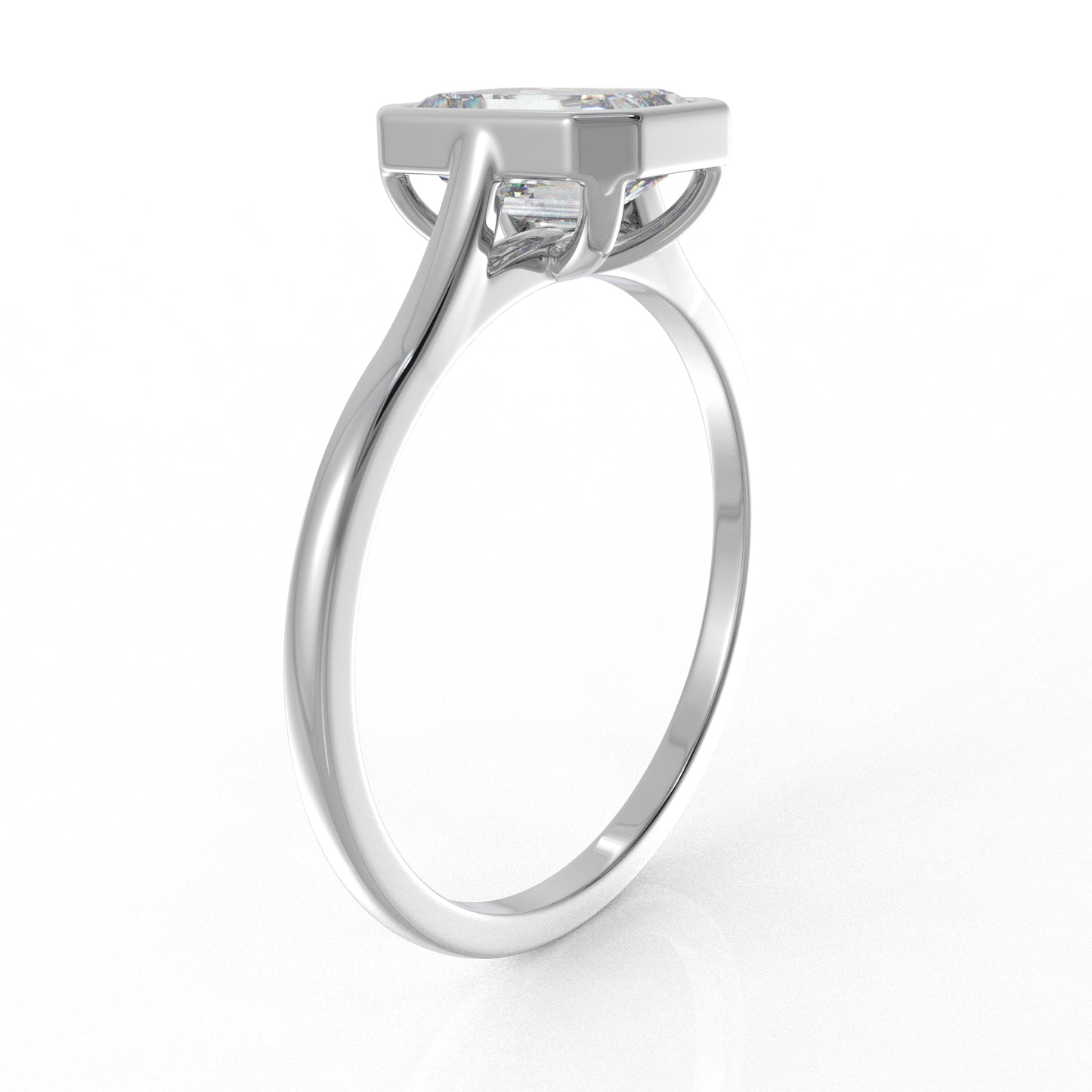 Why Moissanite?
Resale Value: All Vai Ra Moissanite comes with resale value just like diamond do with Lifetime Exchange and Warranty.
Durable: With Mohr's scale of 9.25 it is an amazing gemstone for everyday jewellery. That's why we give Lifetime warranty on our moissanites.
Brilliance: It shines just like diamond even in low light all thanks to it's high refractive index.
Appearance: It's very hard to distinguish between diamond and moissanite unless you have a tester.
Color & Clarity: All Vai Ra Moissanites are DEF VVS1 certified by GBS and SGL
Affordability: It is 95% less expensive than diamond considering the same grade, quality and size.
Know More